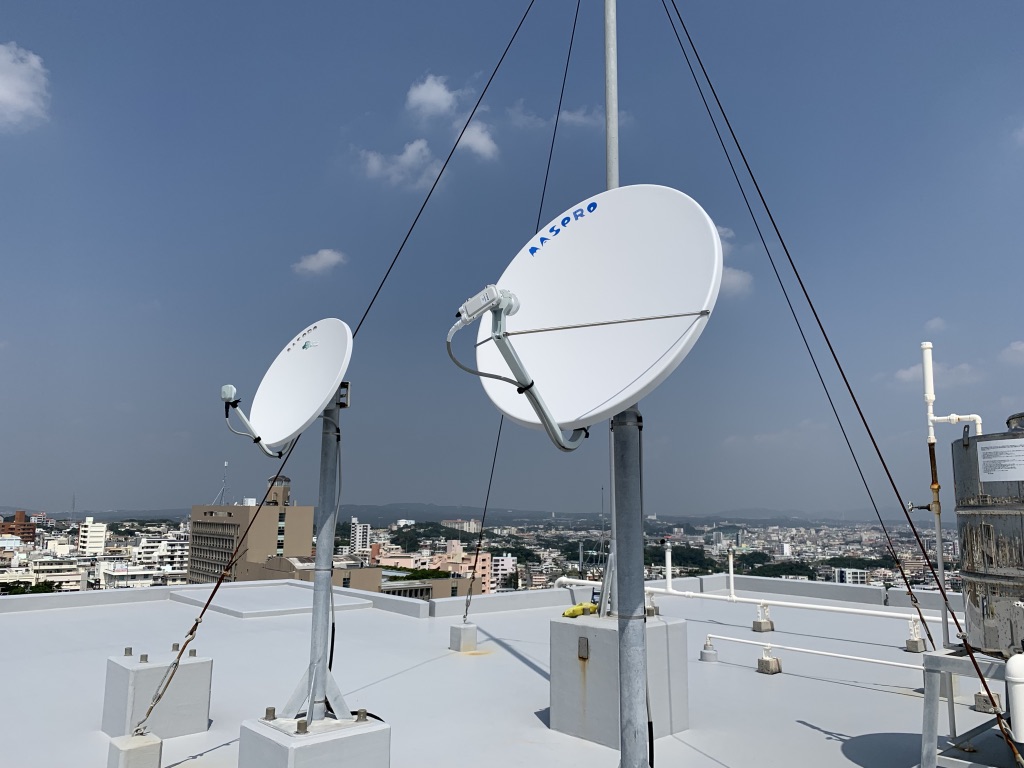 Sunfriend Satellite Installation
Sun Friend Satellite has already pre-installed many large buildings with AFN. In these cases instruction to setup the Decoder is posted on most buildings or call us for help. If your residence is already pre-installed no dish is needed. If your residence is not pre-installed then a AFN Dish install is necessary. Call to ask if your Apartment is already preinstalled.
For your private home our recommended installation is to wire the entire home so every room becomes satellite capable using the existing antenna system in all homes. Most are wired for UHF or BS Satellite (Japanese Satellite) and need to be reworked to accept AFN by replacing the LNB (Dishes Receiving Head). Putting the dish on the roof where most satellites dishes are, makes for a clean setup with no wires through windows, doors or AC ducts. You can view AFN in any or all rooms if you have a AFN Decorder.
Norman Sunfriend Satellite 090-7981-7990